Notre Dame Club of San Diego Lawyers Committee
Mission
We are a networking group that is intentional about building personal and business relationships by sharing referrals, resources, information, ideas and advice. Our goal is to help Notre Dame Attorneys connect and thrive in San Diego. For questions: [email protected] .
Upcoming Events
Our next networking breakfast will be held on January 20th we meet from 7:30 a.m. to 8:45 a.m. but encourage everyone to arrive by 7:15 a.m. to network before we start. This month we will be hosting the law schools Assistant Dean Kevin O'Rear.
You can register for this event at: http://sandiego.undclub.org/NDCSDL201501
Location is: Sheppard Mullin 501 West Broadway 19th Floor San Diego, CA 92101. Breakfast and beverages will be provided.
News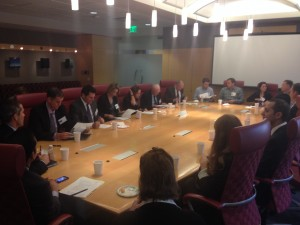 Thank you to everyone that attended our inaugural meeting! The turnout exceeded our expectations with over 20+ Notre Dame attorneys attending. Each attorney was asked to bring one new attorney to our next meeting in January. We hope to grow our network to 30 – 35 active attorneys.
For those that were unable to attend here is what you missed. As part of our monthly format, each member joined a three-person group called a "Trinity" to meet for breakfast, lunch or dinner next month to get to know each other in a smaller setting. These Trinities will be an invaluable part of strengthening our networks and helping mentor newer attorneys.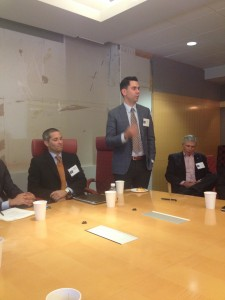 richard mille replica
We spent time introducing ourselves and our respective practices to each other with the goal of being able to refer business to each other, and also to be a resource for each other in our areas of expertise.
We have an opportunity to be one of Southern California's first and largest Lawyer Alumni Groups, and we've had the full support of the University in making this opportunity a success.
If you are interested in joining our next networking breakfast or getting involved please contact: [email protected] .
Please like us on Facebook Notre Dame Lawyers Facebook
Cynthia Morgan practices in the areas of land use, real estate, and public agency where she drafts and negotiates development agreements; conditions of approval; amendments to ordinances, general plans, specific plans and community plans; zone changes; conditional use permits; variances; development entitlements; leases; purchase and sale agreements; easements; licenses, letters of intent, and memorandum of understanding. Cynthia is involved in the group primarily to mentor new Notre Dame attorneys with career advice and placement. For more information visit Higgs Fletcher and Mack
We would like to spotlight an attorney each month with a picture and a short summary of their area of practice. If you would like to be featured please Email [email protected]
Announcements
If you are interested in meeting with current Notre Dame Law Students over the Holiday break please email: [email protected]
Current Notre Dame Law Students
We look forward to welcoming you to the San Diego legal community! If you are interested in connecting with Notre Dame Alumni in San Diego please email: [email protected]
Comments are closed.
Artwork by Ben Willis
Leadership Team
Attorney Spotlight
Heather Cameron An Associate in Procopio's intellectual property practice group.
Juan Castaneda A trial lawyer in the Business Trial Practice Group at Sheppard Mullin.
Adrian Cyhan Patent Attorney practicing intellectual property and technology law as a partner at AlbertDhand.
Matt Mahoney Founding partner of Witham Mahoney & Abbott specializing in partnership litigation and legal malpractice defense.
Kareem Salem Deputy District Attorney at the San Diego's District Attorney's Office.
Monica Willian Recently licensed attorney interested in practicing civil litigation and public law.
Blake Zollar An associate at Cooley in their litigation department.